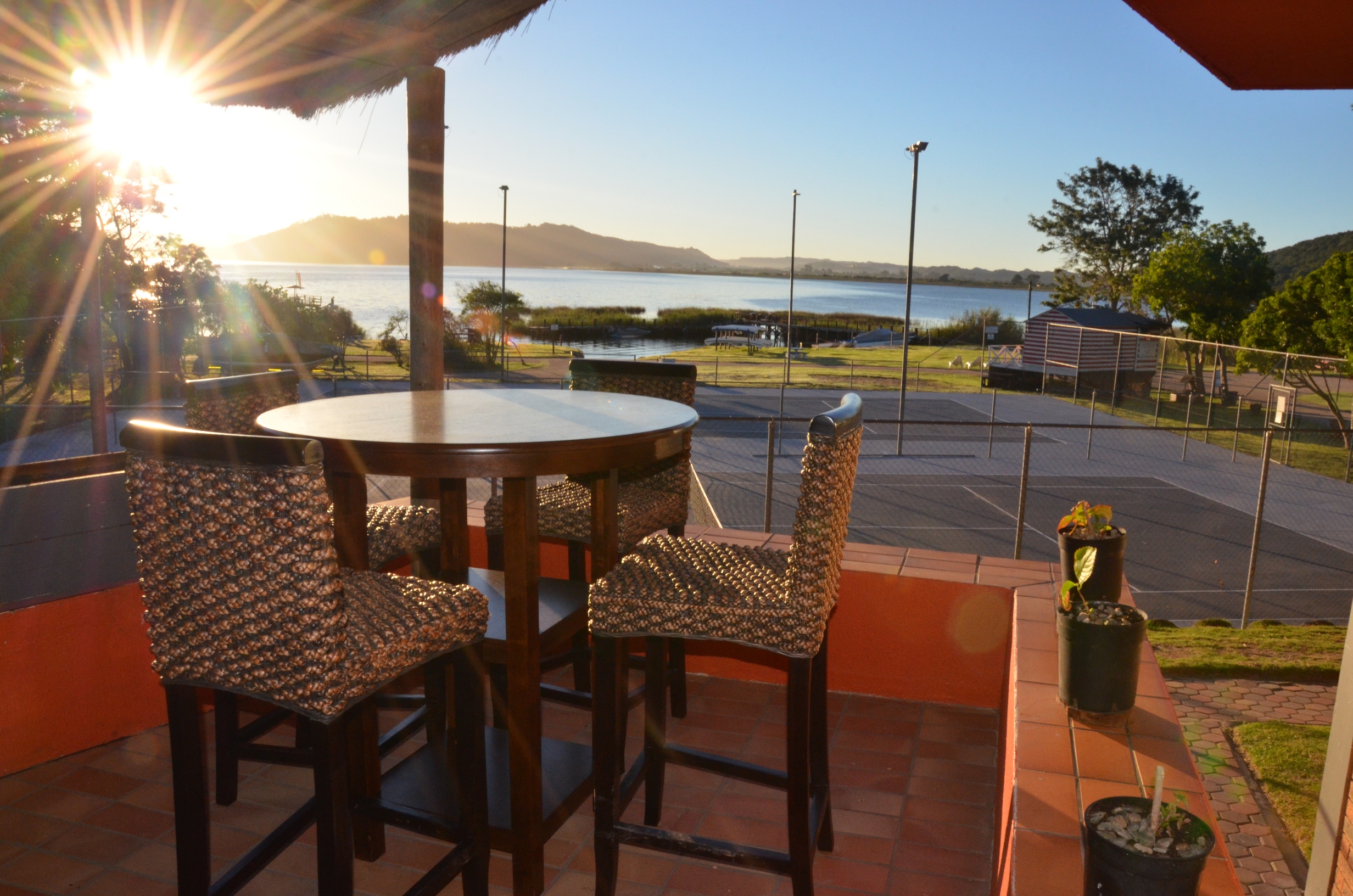 On-Site
Mini golf (Some work will be done and sections of the course may be closed off at a time.)
Volleyball
Jungle gym
Trampoline
Playground
Swimming pool
Games room
Bicycles for Hire
Cafe (Only weekdays- closed on weekends- not a restaurant and only light meals and coffee)
Bar (Mon-Closed, Tues and Sun- 8am-5pm, Wed-Fri- 10am-6pm)
Kiosk (Daily – 8am-5pm)
Laundromat
Canoes
Tubing
Tennis
Boat launching
Card facilities (No ATM)
Off-Site
Beach (3km)
Town - Sedgefield (6km)
Horse riding (10km)
Golf course (2km)
Live entertainment (Nearby)
Casino (95km)
Game farm (70km)
Gym (1km)
Restaurant (Nearby)
Medical facilities (6km - Sedgefield)
Adventure Land (44km - Plettenberg Bay)
Knysna (35km)
Town - George (38.5km)
Family Markets (5km Saturdays only)
Alerts

VRS Managed Resorts: Please note that no check-ins will be permitted after 21:00. Should you arrive after , access to the resort will not be granted. • IMPORTANT COVID 19 NOTICE: The Resort will have to operate per the Covid 19 Protocols set by government, there will be limited services and/or facilities. For more information kindly contact the resort directly to confirm. • Please note that Load shedding does affect the resort and the water supply. It is advised to bring extra rechargeable lights and anything else you might need during outages. The resort does supply candles and matches. We suggest that you download the ESP application and select Sedgefield as a location for the most accurate schedule and updates on load shedding in our area. • A refundable key / breakage deposit is payable upon arrival at the resort. The deposit amount is R 1500.00 for Rental Clients, and R 350.00 for affiliated Club Members. Please note that the Key and Breakage Fee is payable upon arrival to the Resort directly. This fee is not payable to Gomelo, as it is a Resort function. We ask our guests to be patient. Our check-in time is 14:00, but the units might only be ready for occupation at 16:00. They can enjoy the resort facilities while they wait for their unit. This is to allow ourselves more time to properly fumigate and clean our units due to Covid-19. Please take note of the following: Refurbishments are now completed. The swimming pool will be closed for maintenance during winter (Jul/Aug 2021). The resort will be doing maintenance on their tennis courts. One of the two courts will always be available. This will take place during Jun/Jul 2021. PLEASE NOTE: The Jetty will be under construction during the course of Sep/Oct 2021. This will however not influence any of the watersport activities, as they will still be available during the construction period. Commencement will happen on the 13th of September 2021, and should be finished before November 2021.
GPS

[ N 22 26' 35", E 34 0' 36" ]
[ 22.44317180, 34.01004800 ]

Region

Garden Route

City

Sedgefield
Check In Day

Friday

Check In

16:00

Check Out

10:00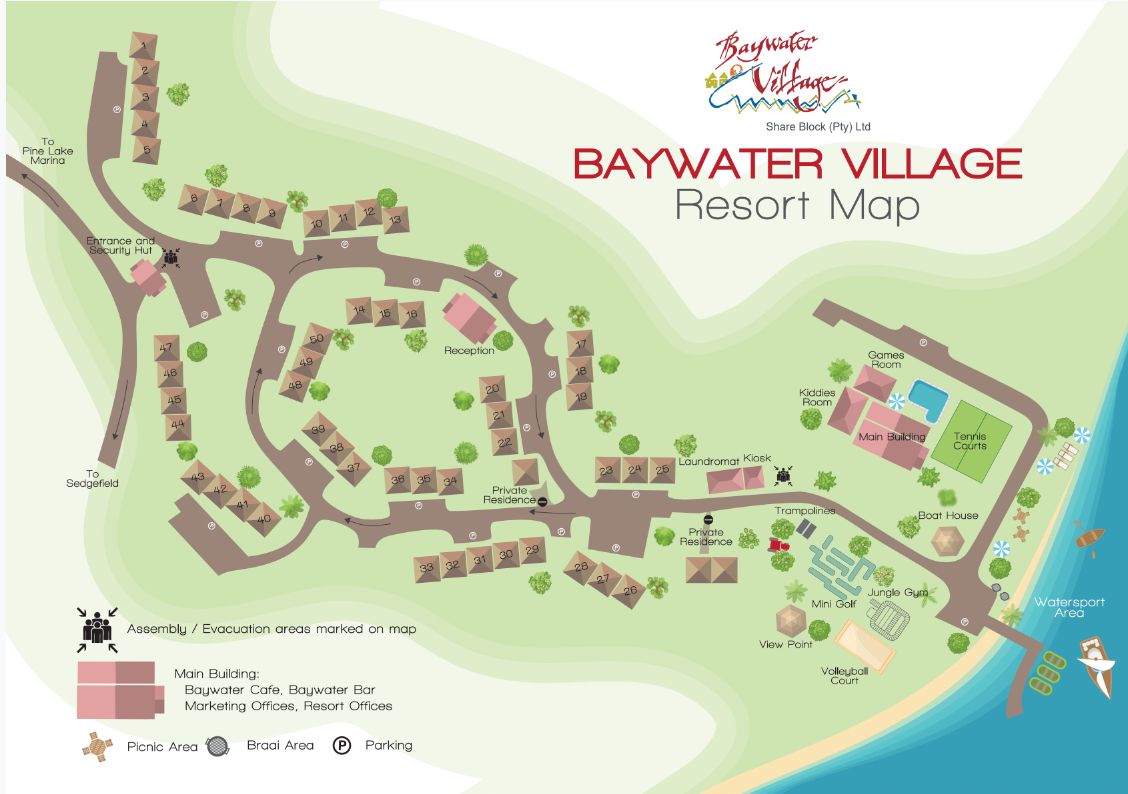 ---
No availability for current resort
---
Popular with people who booked here
---

Crystal Springs (Mpumalanga - Pilgrims Rest)
Crystal Springs Mountain Lodge is a four star self-catering resort situated near Pilgrim's Rest. Natural scene...

Ngwenya Lodge (Mpumalanga - Komatipoort)
The Lodge offers the perfect getaway for those seeking a truly African experience.

Mount Amanzi (North West - Brits District)
Deep in the heart of the Magaliesberg Mountains, nestled along the banks of the Crocodile River, lays one of t...

Uvongo River Resort (South Coast - South Coast, Kwazulu-Natal)
Set in a quiet suburb, this exclusive resort boasts distinctive Italian-inspired apartment blocks in tranquil ...

Mabalingwe Nature Reserve (Limpopo - Thabazimbi Road)
Mabalingwe Nature Reserve is situated in the shadow of the majestic Waterberg district with spectacular scener...